How my Journey began
For almost 30 years I have been compiling a One-Name Study of the surname Hudgell and the variation Hudgill and Hudgel.
My maiden name was Hudgill, which always seems to cause a lot of confusion and sometimes humour with people mostly on how to pronounce the name, or even to spell it. But I lived with this unique name for almost 21 years and was proud to do so.
I have gathered as much information as possible on all the Hudgells and variations of the name from the past to present day. So far the family history goes back to 1550 with the birth of George Hudswell in the town of Sawbridgeworth in Hertfordshire.
The family spills over from Hertfordshire to Essex, Suffolk and London over the following years, with a few elsewhere. I am recording all births, marriages and deaths hoping to build eventually the whole of the family history of the Hudgell name.
We have quite a diverse selection of Hudgells, including famous old time and current footballers, war hero's, clergymen and doctors.
Of course no family history would be complete without the 'Rogues' and skeletons in the cupboard. In our Rogues Gallery we have thieves, murderers and vagabonds including 2 transported to Australia for their sins.
Quite a few Hudgell ancestors have their own detailed pages here. If you are looking for a specific person the information you are interested in will be there for you. But in many cases I have a lot more information than what appears so if you would like this please ask.
If you think you have found a possible match with a branch or person in your family, or want to suggest updates or corrections to what you've found, please contact me, I am constantly updating this database.
I do tend to think of the names Hudgill, Hudgell, and Hudgel interchangeable, because their spellings have varied depending on the individual family or document, sometimes even within the same document.
My own great grandfather was born Hudgell, married in the name of Hudgell, but all his children are Hudgill and he was buried a Hudgill.
Please remember that this website is only the tip of the iceberg and we have plenty more information in the database, if you would like more information please get in touch, or why not take a look and see if your branch is included here and if not please contact me.
All enquiries are welcome and any information, however trivial, is always gratefully received and acknowledged.
Warm regards & again Welcome
Pamela Bishop
(nee Hudgill)
My sincere thanks go to the late Betty Birtwhistle (nee Hudgell) and Paul Hudgell without who's initial search many years ago before the age of computers gave me a wealth of information they had painstaking collected from visiting many a dusty parish register and record office. Thanks to Sheila Hudgell Edridge nee (Hudgell) and Joanne Blethyn nee (Hudgell) for always being there to help and their contributions over the years.
Paul has now taken over the Hudgell One Name Study
any enquiries please get in touch
with Paul Hudgell at paul.hudgell@btopenworld.com
My final thanks go to my late parents, Henry William Arthur Hudgill 1926 - 2016 and my mum Ivy Hudgill (nee Bossons) 1926-2009 who were my inspiration to start my research into our family name warts and all and starting the One Name Study of the Hudgill name.
Little did I know that our name is so unique that there are no other connections to our family surname in the world there is only one Hudgill family and that is us.
Hopefully our name will be carried on by my young nephew who is the only one who can do this now.
Thank you Dad for getting me started on this voyage of discovery
into our family history .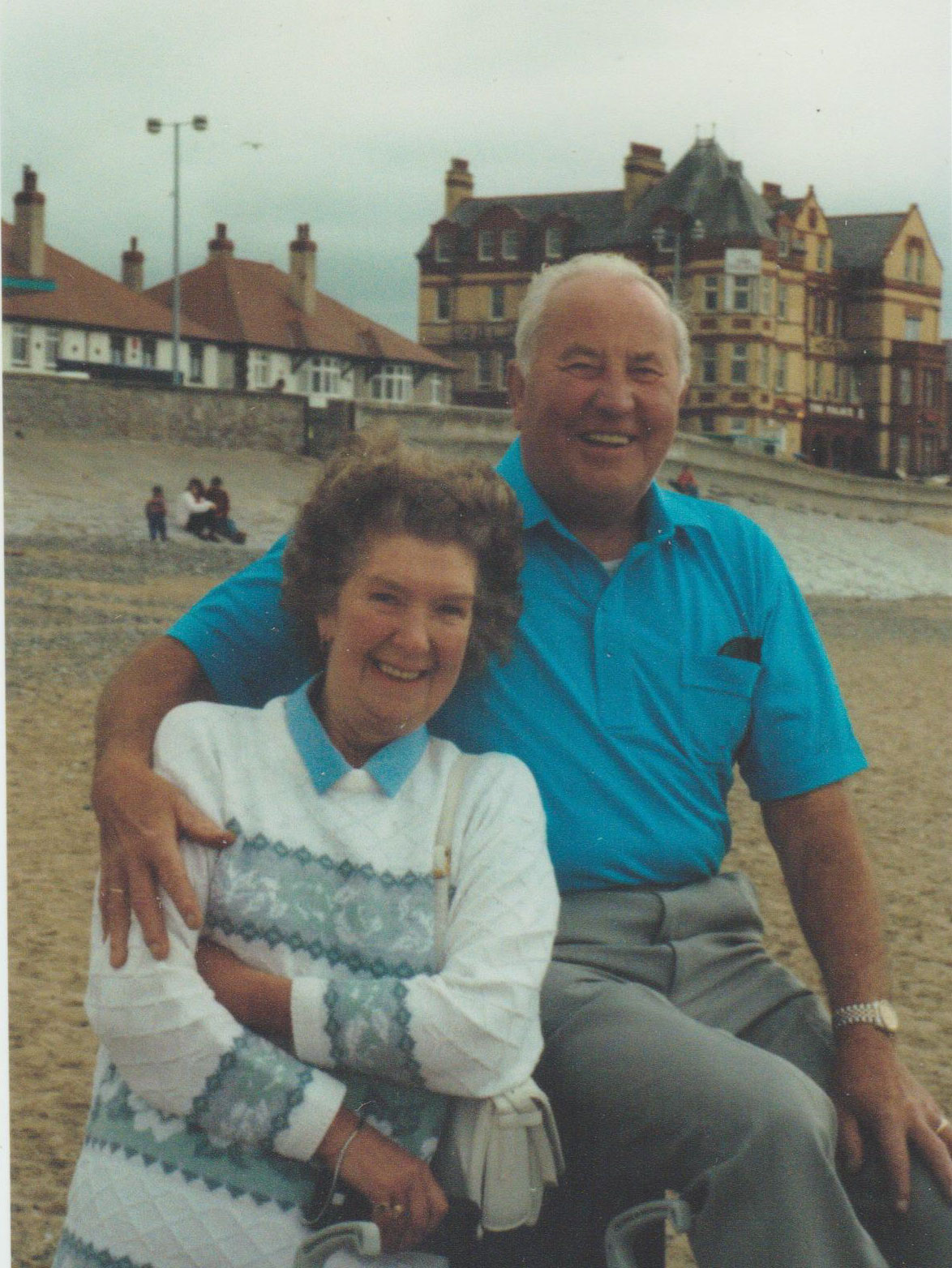 Submit information to us....